GALLERY
More about these collages can be found at SOWIWI Art

Do you want to buy a picture? Please ask me for the price.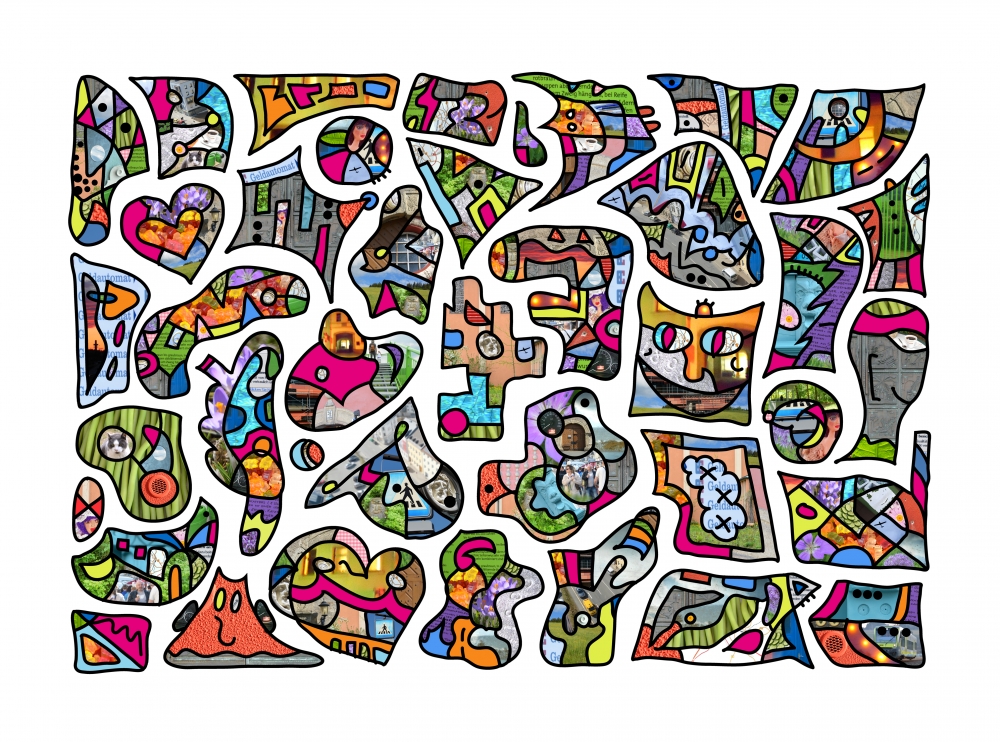 Free Forms

You can enlarge the pic with a click on it!
Edition 1/2
One edition is mine!
Auflage 2/2
Size: Picture ca. DIN A4 cm, frame ca. 30 x 40 cm, with passepartout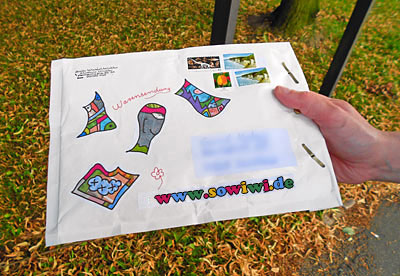 Originally the working title was "sticky stuff". My hobby is among other selling things we did not use anymore in Ebay and Booklooker. However, as I like to recycle letter envelopes and shipping bags, they sometimes do not look very enjoyable. In the past, I used colorful stickers from women's magazines, which I bought only because of the stickers. But actually I found these stickers very cheesy. It had to be stickers with my own art style! Thus, the free forms emerged as a work of art, but also as a "sticky stuff".