GALLERY
More about these collages can be found at SOWIWI Art

Do you want to buy a picture? Please ask me for the price.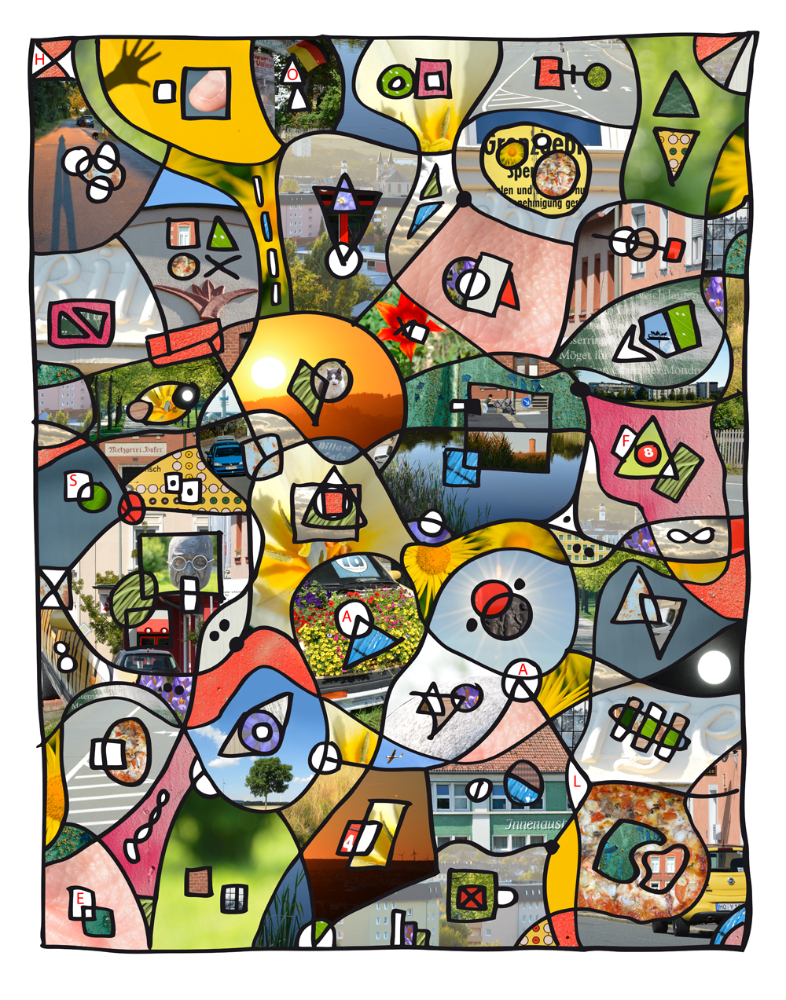 Bubbles

You can enlarge the pic with a click on it!
Auflage 1/3
Size: Frame 30 x 40 cm

The picture is exhibited in the Book gallery in the Altstadt-Court (Altstadt 36 in Hof) and can also be purchased there.

The light pink is the tender skin on the hand of my husband, the tree stands on the road from Münchenreuth to Grobau and I caught the sunset at the Wartturm, an old watching tower in Hof. Oh, the seafood pizza is from the pizzeria Red Castle - hmmm!