SOWIWI Art
is art from Sonja Wietzel-Winkler.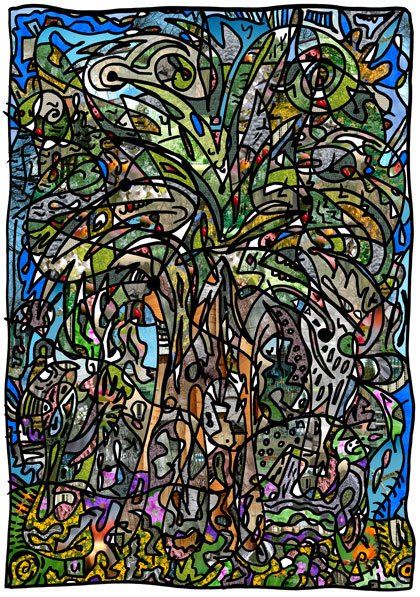 Many people say that my art style is really unique. Some say that if they saw one of my pictures anywhere in the world they would recognize it as mine.
I fill drawn forms with photos. They serve as color. The results are very colorful fun-loving collages.
In 2010 I developed my own style. First I draw the lines with a black marker. I scan the drawing in high-resolution, vectorize it and open it in an image-editing program. Finally I fill in the white areas with my photos. I have plentiful in my archives. There are thousands of photos with a large range of motifs.
Other people have already thought more about my art style than I have. In my PRESS-folder you can read that my work is difficult to classify and it most likely falls under Pop Art. In the meantime I think Neo Pop-Art is more to the point but it is not that important to me.

My pictures have a different effect on a close or a further away viewing
My collages are mostly abstract but sometimes also objective. They all have in common that you discover different things depending on whether you look at them close-up or from far. As you move away you will be impressed by the colorful vibrancy of the complete artwork. Various forms and patterns can be interpreted. If you get close you will discover small and beautiful details that fit together.