GALLERY
More about these collages can be found at SOWIWI Art

Do you want to buy a picture? Please ask me for the price.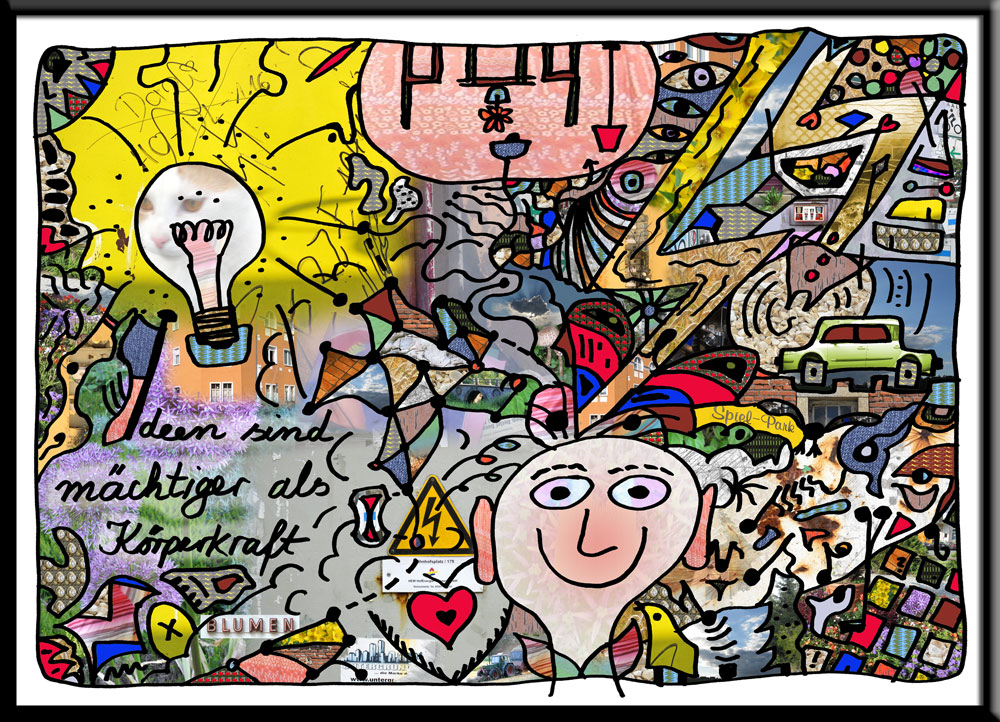 Ideas Are More Powerful Than Body Power

You can enlarge the pic with a click on it!
Edition 1/2
Size: 50 x 70 cm
SOLD

Edition 2/2
Size: 50 x 70 cm (frame)
SOLD
The quote "Ideas are Mightier than Body Power" by Sophocles is one of my favorite sayings. There is almost nothing in the world - except nature - that did not originate from previous thoughts of humans, it starts with something as banal as tables and chairs.