GALLERY
More about these collages can be found at SOWIWI Art

Do you want to buy a picture? Please ask me for the price.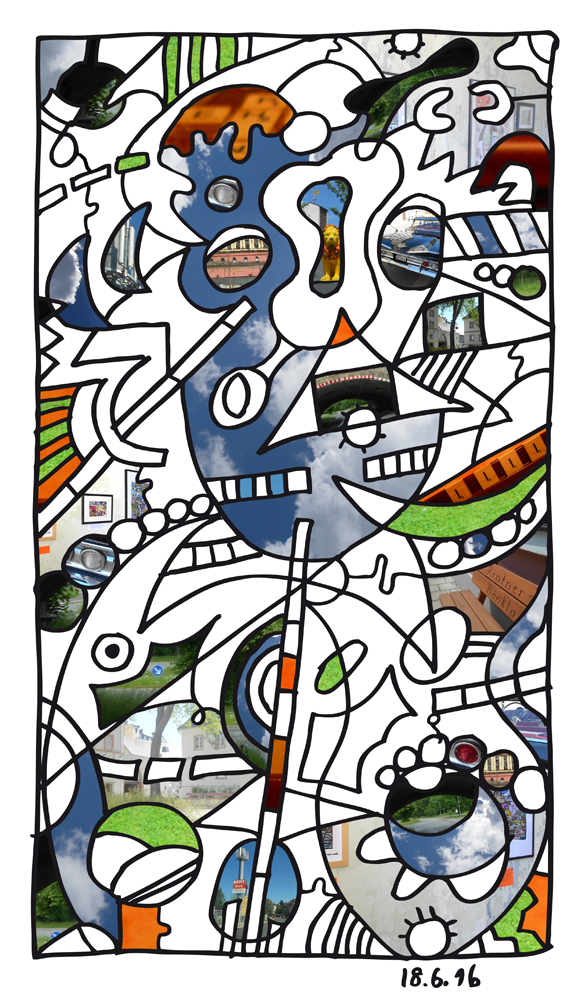 Summer Cocktail

You can enlarge the pic with a click on it!
Auflage 1/3
Size: Frame 20 x 30 cm

First I had no idee about a picture title. That's why I asked my friends by e-mail if they could think of one. Jutta and Hans finally inspired me with their contributions to Summer Cocktail. I had not noticed that the vertical line in the lower part of the picture could be a straw. They said the blue sky with clouds seems to be summery.