GALLERY
More about these collages can be found at SOWIWI Art

Do you want to buy a picture? Please ask me for the price.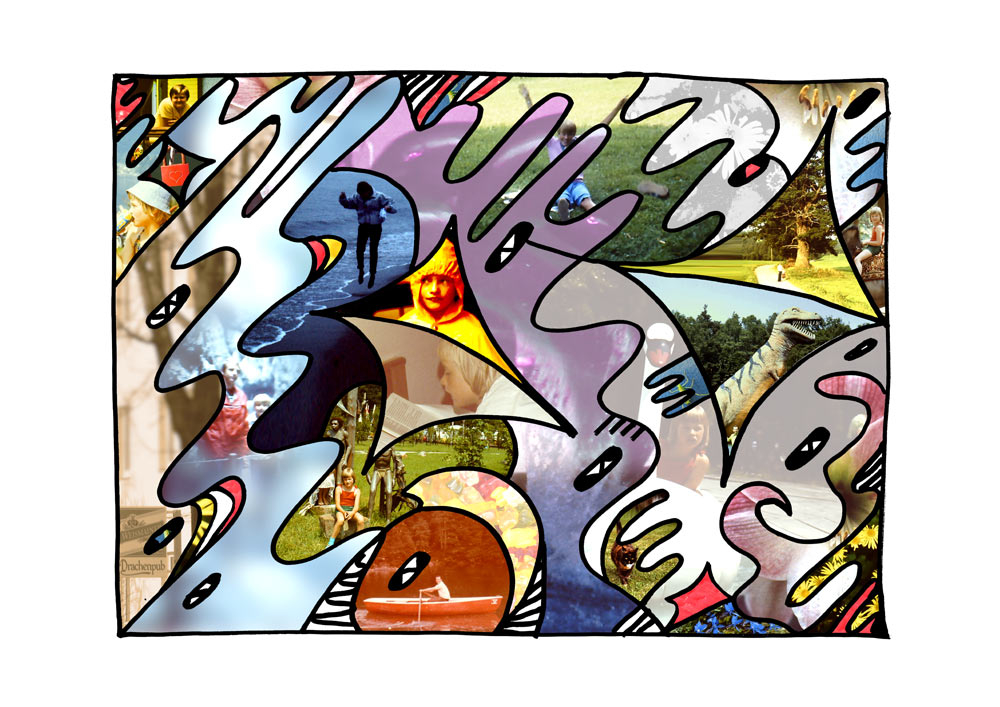 Memories

You can enlarge the pic with a click on it!
Edition 1/2
SOLD

Edition 2/2
Size: Picture ca. 15 x 20 cm, frame ca. 26 x 32 cm with passepartout

The picture is filled with photos that were taken during my childhood and adolescence. You can also see Geiselwind Amusement Park or how I was at the sea for the first time at the age of twelve.